Acquiring the right of use of some works of Fikret Mualla
The right of use is acquired for some works of Casita and Ferroni as a result of the investigations of Abide Gulel about Fikret Mualla that started in Paris.
Click for the article of Ersin Suzer in Milliyet with the title "The Triumph of Perseverance" ("İşte Azmin Zaferi")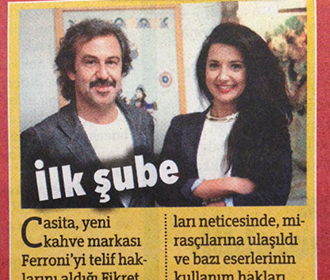 Yazar : Gulel Hukuk
Validation error occurred. Please enter the fields and send them back.
Thank you ! Your email has arrived.